Online Craps Gambling – US Player Internet Craps Basics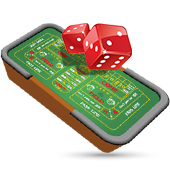 Of all of the games available to US players via online gambling, craps may be the most misunderstood. Although it looks as if it is a difficult game to learn due to the many different bets offered and the manner in which action is established and develops, craps is actually a game of basics.
It's true that there are a total of 40 different wagers that you can make in this very exciting game, and many of those bets are complex. But after learning a few simple rules and concepts, the beginner will be able to start playing, enjoying and winning at craps in no time.